This Friday, Saturday, Sunday
and Monday
November 27-30, 2015
To all our American friends
Happy Thanksgiving !
AT THE WINERY
For all our friends who are within driving distance of Pondview, we have some great offers you don't want to miss.

Buy 10 Bottles, Get 2 Free Bottles.
On 3 of our Best Selling Wines
---
Winemaker's Dozen
Buy 11 Bottles Get 1 Free Bottle
On all our other wines, including our Premium Bella Terra Wines.
---
ON LINE
For all our friends who cannot come to the winery for the above special offers, we have something very special for you.
Buy 12 Bottles of any of our wines
Get a free T-Shirt PLUS 
Get Free Shipping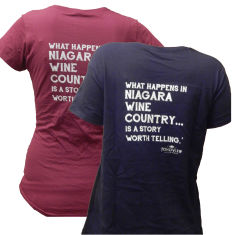 Choose Red or Black.
Small, Medium or Large.
Use promo code 
ShipFree
to claim the above offer.
---